At approximately 4 a.m. that day, the Calgary Police Service (CPS) responded to a 911 call from a residence on Hendon Drive NW. The caller stated that a "giant truck" had hit her residence and a parked vehicle. CPS officers attended and observed the truck repeatedly hitting a parked vehicle at the residence.
As a CPS officer approached the truck, the driver pointed an item resembling a handgun at the officer. The officer discharged their firearm, striking the driver once. The driver attempted to leave the scene in the truck but was unsuccessful. The CPS tactical team attended and after approximately 1.5 hours, the driver exited the truck and was arrested. The driver suffered a gunshot wound to the chest and was taken to hospital for treatment.
Below is a photo of the seized item found in the truck after the driver was taken into custody.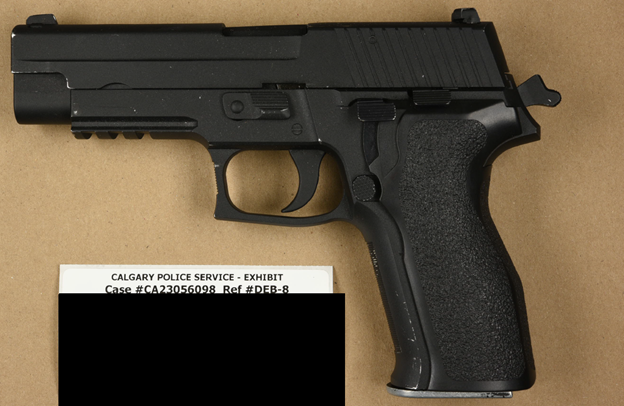 ASIRT's investigation will examine the use of force by the officer. No additional information will be released.
ASIRT's mandate is to effectively, independently and objectively investigate incidents involving Alberta's police that have resulted in serious injury or death to any person, as well as serious or sensitive allegations of police misconduct.
This release is distributed by the Government of Alberta on behalf of the Alberta Serious Incident Response Team.