COVID-19 response: Movie theatres allowed to remain open
Effective November 27, 2020 new restrictions will limit the amount of contact between people in the community, while still allowing businesses to offer services. Movie theatres in enhanced status (purple) areas may remain open with capacity limited to 25% of the occupancy as set under the Alberta Fire Code.
Theatres and other movie venues, otherwise known as exhibitors, were first allowed to reopen in June. They are encouraged to review these relaunch guidance documents developed by Alberta Health:
For general information, visit COVID-19 info for Albertans.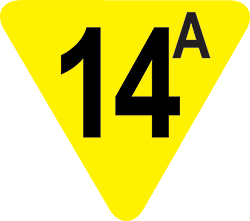 (14A) Sexual Content, Coarse Language
Synopsis
Dir. Gordon Parks. Drama/Crime. Based on the novel by Ernest Tidyman. A private detective (Richard Roundtree) is hired by a crime lord (Moses Gunn) to find his kidnapped daughter (Sherri Brewer).
Content elements
Infrequent use of the sexual expletive and variations in a non-sexual context; frequent use of scatological slang, cursing, and profanity; infrequent use of vulgar expressions and ethno-cultural slurs
Infrequent use of sexual language and references - no detail
Infrequent portrayals of hand-to-hand, weapons, and gun violence - little blood and detail
Infrequent portrayals of sexual activity - breast and buttock nudity, some detail
Infrequent portrayals of alcohol and tobacco use in a recreational context; infrequent references to illegal substances
Thematic elements
Uncovering the truth
Dedication to a purpose
Classification rationale
Rated 14A for sexual content, coarse language, violence, and nudity
Classification date
November 12, 2020