COVID-19 response: Movie theatres allowed to reopen
Stage 2 of Alberta's Relaunch Strategy began on June 12, 2020. Movie theatres are permitted to reopen if they have physical distancing requirements and other public health guidelines in place.
Theatres and other movie venues, otherwise known as exhibitors, are encouraged to review these relaunch guidance documents developed by Alberta Health:
For questions about the guidance resources, email bizconnect@gov.ab.ca.
For general information, visit COVID-19 info for Albertans.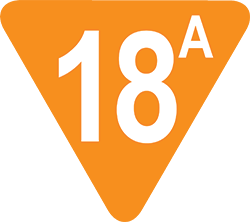 (18A) Gory Scenes
Synopsis
Comedy/Horror. As a band (Chet Siegel, Jeff Riddle, Ruby McCollister) is heading out on tour, a man (David Littleton) with his own van offers to drive and be their roadie, but he's also a cannibal.
Content elements
Frequent use of the sexual expletive, some in a sexual context; frequent use of scatological slang; infrequent use of cursing, profanity, and vulgar expressions
Frequent, detailed portrayals of hand-to-hand and weapons violence - much blood, gore, and wound detail
Infrequent portrayals of sexual activity - some detail, no nudity
Infrequent portrayals of smoking and alcohol use in a recreational context - little detail
Infrequent portrayals of crude bodily functions in a comic context - some detail
Thematic elements
Compromise
Group dynamics
Denial and complicity
Classification rationale
Rated 18A for gory scenes and violence
Classification date
June 01, 2020