COVID-19 response: Movie theatres allowed to reopen
Stage 2 of Alberta's Relaunch Strategy began on June 12, 2020. Movie theatres are permitted to reopen if they have physical distancing requirements and other public health guidelines in place.
Theatres and other movie venues, otherwise known as exhibitors, are encouraged to review these relaunch guidance documents developed by Alberta Health:
For questions about the guidance resources, email bizconnect@gov.ab.ca.
For general information, visit COVID-19 info for Albertans.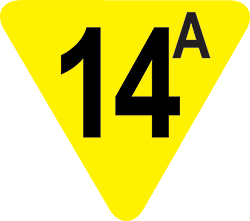 (14A) Coarse Language, Violence
Synopsis
Drama. A New York City jeweler (Adam Sandler) places a series of high-stakes bets while he avoids his gambling addiction and the bookies that he owes (Eric Bogosian, Keith Williams Richards).
Content elements
Pervasive use of the sexual expletive and variations, some in a sexual context; frequent use of scatological slang, cursing, profanity, and vulgar expressions; infrequent use of ethno-cultural, sexual, and developmental slurs
Infrequent use of sexual language and references – some detail
Infrequent portrayals of hand-to-hand, weapons, and gun violence - blood and detail; infrequent portrayals of accidental injury – blood and gory detail
Infrequent portrayals of sexual activity – no nudity, some detail
Infrequent portrayals of alcohol, tobacco, and illegal substance use in a recreational context
Thematic elements
Risk and reward
Greed and ego
Chaos and escalation
Classification rationale
Rated 14A for coarse language and violence
Classification date
January 08, 2020